Spinal Hygiene in Vero Beach
Spinal Hygiene in Vero Beach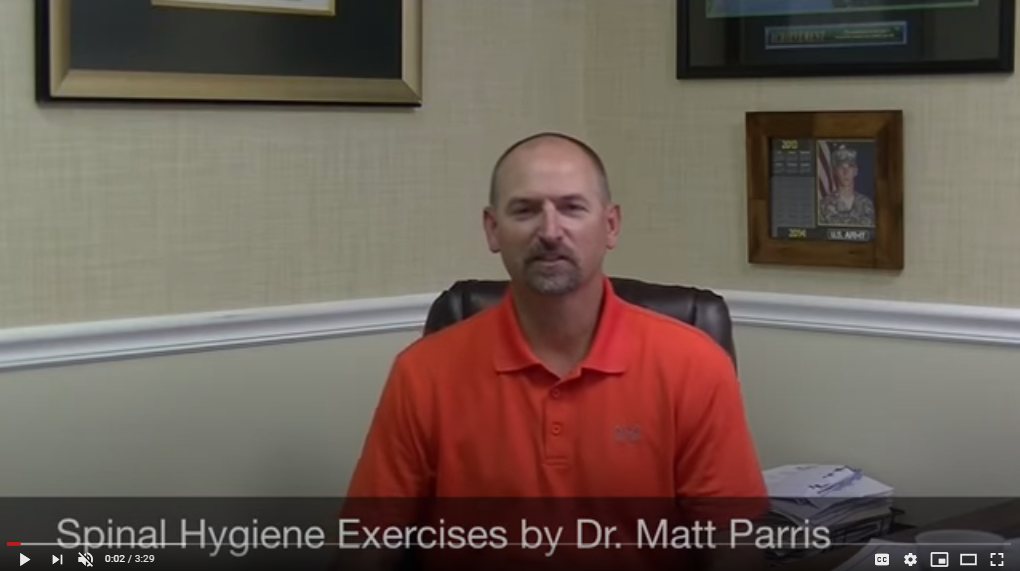 Check out this video of this simple stretching exercise from Vero Beach chiropractor, Matthew Parris. Do these simple exercises every hour and your neck pain will decrease. Nothing can replace getting your spine healthy.
---
Vero Beach Chiropractor Can Help
If you're looking for more information, or more helpful tips give us a call today. The team at Parris Family Chiropractic is always here to answer any questions you may have.
Monday
8:00am - 12:00pm
2:00pm - 6:00pm
---
Tuesday
8:00am - 12:00pm
---
Wednesday
8:00am - 12:00pm
2:00pm - 6:00pm
---
Thursday
2:00pm - 6:00pm
---
Friday
8:00am - 12:00pm
2:00pm - 5:00pm
---
Saturday
Closed
Parris Family Chiropractic